Thank you for taking the time to view our website and read through this page. We have written this article to give you a better idea of the company and to give you an insight into who we are.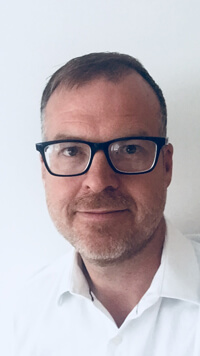 Greg has been with Deltahome from it's first beginnings in 2011. Originally named ARC Trading Ltd., Deltahome Systems Ltd. consulted clients for various national home improvement companies and this is where Greg learnt about the windows and doors industry as well as other areas of the home improvements market. As company director, Greg chose to change the company's offering in order to deal directly with clients and offer home improvement services while overseeing delivery and quality control. 
Greg's intention and goal is to help home owners like yourselves to live in an optimised home environment. He realises that this is always subject to limitations, whether they be financial or otherwise, but the plan is to bring the work ethic and creativity of his, his associates and business partners to your homes and to really improve your living environment.
The first property Greg visited as a professional was back in the early 90's when he chose to pursue a career as an estate agent. After some successes and lots of learning curves, he later moved into the home improvement market and then more recently into home maintenance and the building trade. Deltahome gives him the opportunity to use all he knows to help you and your family with this. Whilst every day offers its trials and tribulations, it is fun work and he enjoys helping people this way. There's a great satisfaction in a job well done and Greg takes pride in our work.
By the way, Greg is also the proud father of three young boys and he enjoys sports like football and golf and, more recently, darts. He will be glad to chat with you about these important parts of life, however, he would be even more pleased to discuss your home refurbishment projects and work with you to optimise your living environment.